Our showroom is available for you, but we understand that you will do internet research before stepping in our doors. So we are readily available to answer any questions over the phone or via email as you narrow down your selection. Then, once you're ready to see the products in person, call us to make an appointment.
Buying Process for Hot Tubs and Swim Spas
First and foremost, your Hot Tub and Swim Spa buying process should be fun, relaxing, and exciting! Many of our customers are a first-time hot tub and swim spa owners, so when you call, email, or browse our showrooms, our knowledgeable staff will be happy to share their expertise and answer any questions you might have. We are here to assist you with over 25 years of experience in the spa industry!
We recommend you get a good feel for how the hot tub or swim spa fulfills your wants and needs, its unique features, how it operates, how best to maintain it, and more. Then, to soak it all in, we invite you to grab your swimsuit and come in for a dip in one of our showrooms if models are available to test. There's no better way to experience your future tub or spa than to hop right in!
Once you've chosen a tub or spa, we arrange a visit to your site and coordinate delivery. We also offer some helpful tips on placement, landscaping, and deck design. We then install your new tub or spa and teach you how to operate and maintain it so that you can enjoy your backyard oasis for years to come!
What to Expect
The buying process from initial contact to delivery and installation of your hot tub or swim spa can take from one month to a year. Here's a breakdown of the process, so you have a better idea of what to expect:
You make initial contact showing interest in a Swim Spa via our website, email, or phone.
Our sales manager will call you the next day and will send you an email containing our brochures and more information or direct you to our website to view models.
We'll follow up with emails containing helpful details and tips for the purchasing process.
You might call with further questions or get ballpark pricing, and we'll email more information.
You schedule your swim test of the models you're interested in, if available.
We'll provide you with pricing quotes, owners' manuals, and warranty information for your favorite models.
Yard visit scheduled if necessary.
You settle on your swim spa model and size, and we send you the contractor checklist to help with the planning process for your new backyard oasis.
Salesperson provides you with information on cover lifts, accessories, special pricing incentives, and financing options.
We conduct the yard visit, approve the delivery process and provide you with the final pricing quote, including any accessories and the crane/forklift fee for installation.
You make the down payment on your new swim spa and make payment arrangements for the remaining balance. We sign the contract and finalize the order.
Swim spa ordered. You begin the preparation process for your yard with the contractor, including landscaping, electrical, and plumbing.
We schedule the delivery based upon projected completion of your yard preparation, typically 4-6 weeks, but lead times at the factory can be longer (timing can vary depending on the time of year and available stock).
We aim to make the buying process easy and enjoyable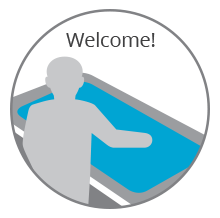 Visit our showroom or schedule a video chat
See a hot tub or swim spa, select the perfect size.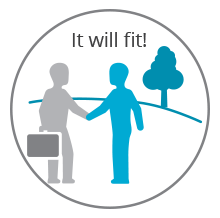 A professional will evaluate your space
We can do this with a photo & dimensions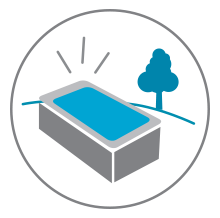 Schedule a day for installation
When you're ready, a hot tub or swim spa can be installed in one day.
Live Life Better
We'll help you find the right fit for you and your entire family.