Master Spas Axis Cover System
Axis Cover System
The Axis Cover System makes it easier for you to use your swim spa. Whether you're looking for a simple solution for handling your swim spa cover or if you want the best swim spa cover on the market, the Axis Cover System is the best choice.
What is the Axis Cover System? It's a unique rolling swim spa cover that can be used by most anyone. It has a low profile, making it ideal for custom swim spa installations.
Made with premium materials to last a long time.
Axis Cover has been designed to fit nice and tight using our unique fastening system
Axis Covers feature multiple safety locks to keep your swim spa secure.
Available in two colors
Three-year limited warranty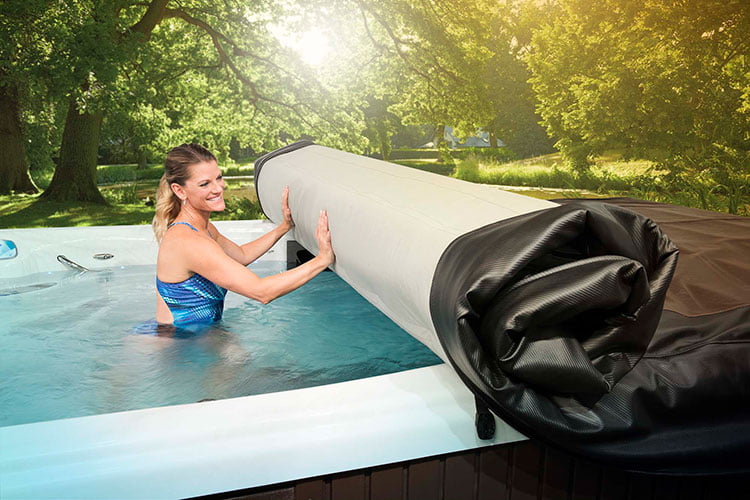 Live Life Better
We'll help you find the right fit for you and your entire family.