Live life better with the LSX 800, a premium hot tub inspired by the best. Up to six adults can enjoy the ultimate in hydrotherapy thanks to the 70 Orbit jets, lounge seating, and Master Blaster Foot Therapy.
Cushioned Head Rests: 3 Dimensions: 94″ x 94″ x 38″ Dry Weight: 1,330 lbs Filtration: EcoPur® Gallons: 410 LED Lighting: Orion Light System Master Blasters: 2 Number of Jets: 70 Power Requirements: 240v – 50 amps Pumps: 3 Seating Capacity: 5-6 Water Features: 3 Weight: 5,860 lbs Estimated Monthly Operations Cost: $24.05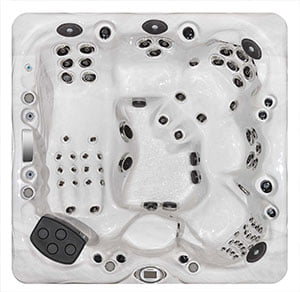 Michael Phelps Legend Series
Legendary performance for those who don't believe in second place.
Seats: 4-8
Pricing: $$$$$
Striving for contemporary appeal, the Michael Phelps Legend Series of spas brings together custom designed crystal-like jets, back-lit air controls and valves and stainless steel accents. When you add lighting and water features, it reveals the true art of the MP Legend designs.
Technological advances also make this spa series as modern as they come, with color display control panels and an app that works with your smartphone or tablet to program your hot tub with the swipe of a finger.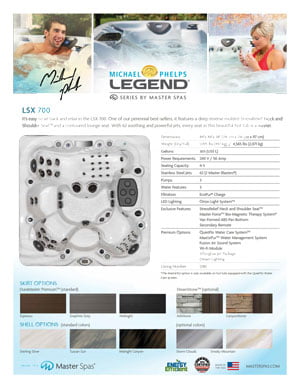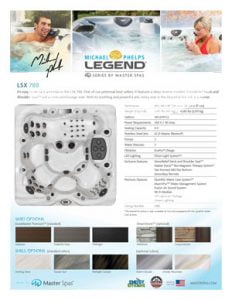 LSX 700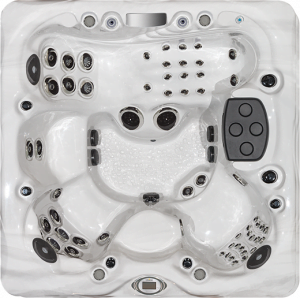 Click image for details.
LSX 800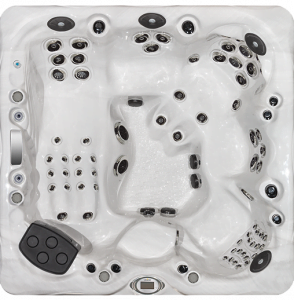 Click image for details.
LSX 850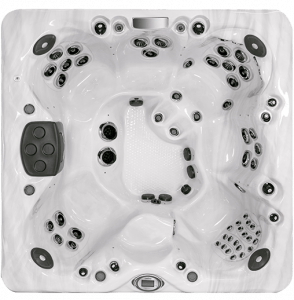 Click image for details.
LSX 900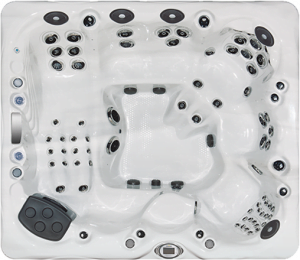 Click image for details.
Experience the Magic of a MP Legend Hot Tub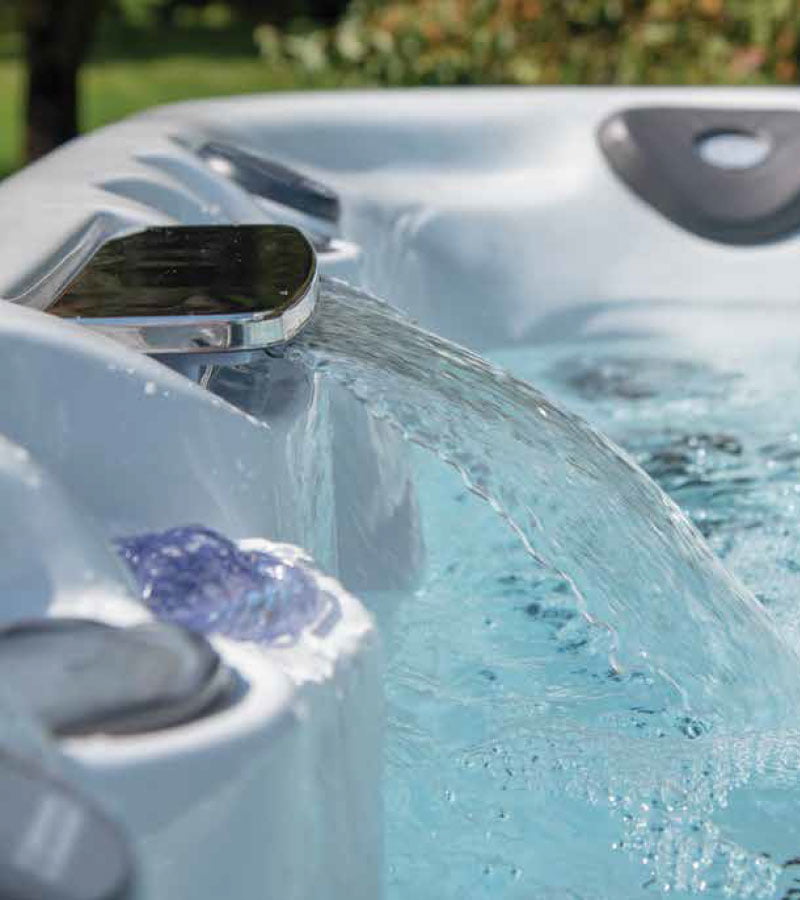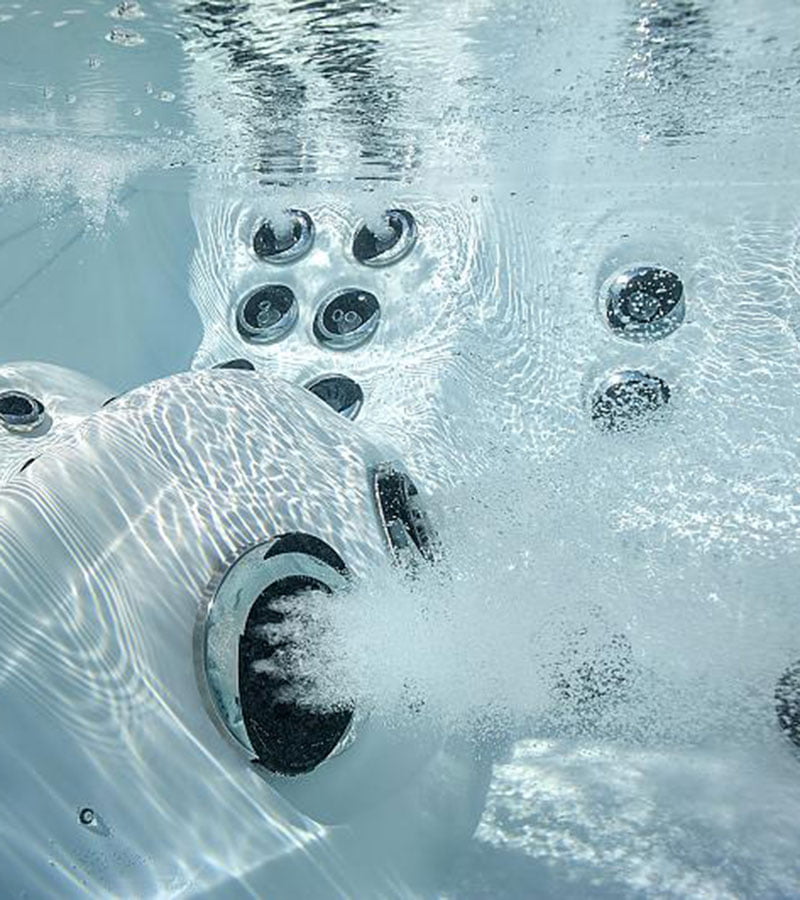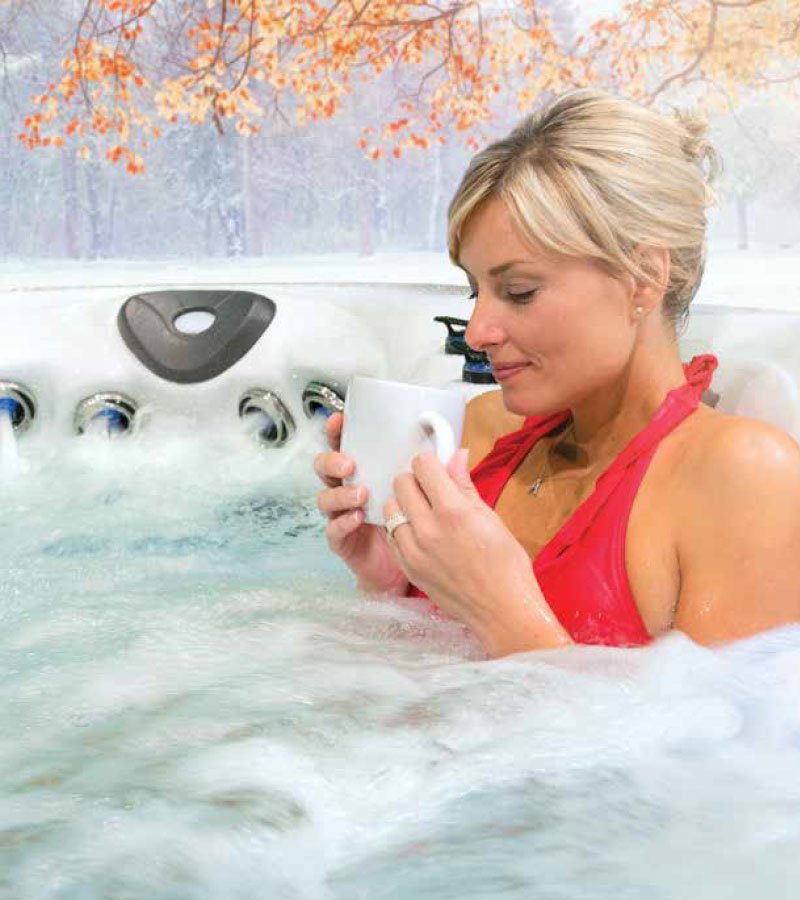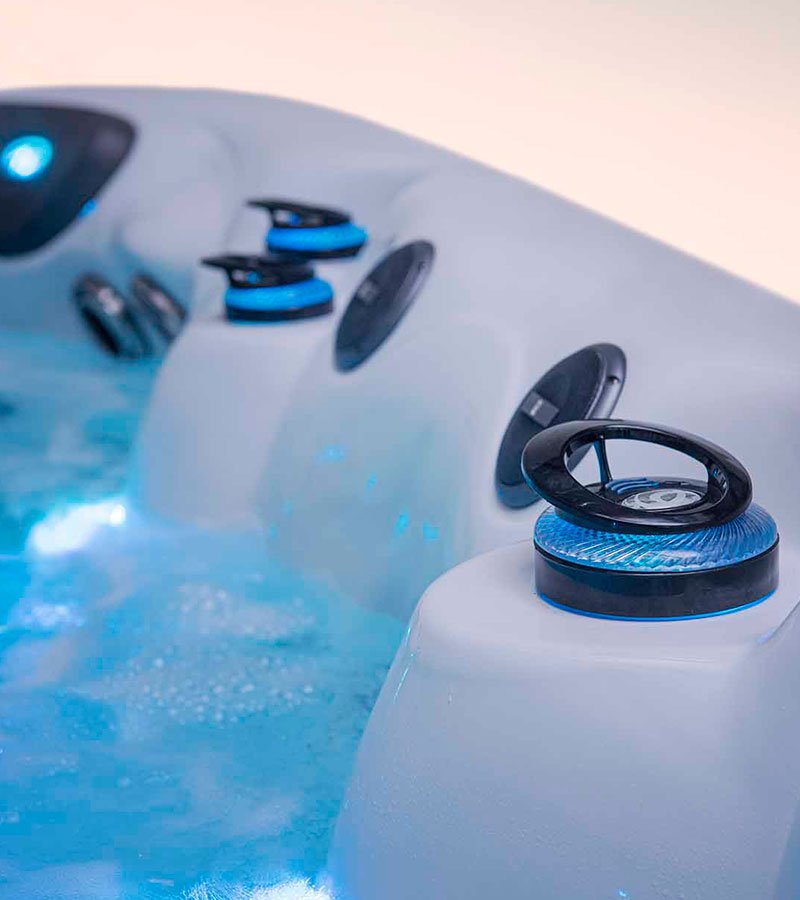 We aim to make the buying process easy and enjoyable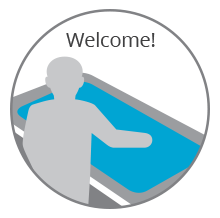 Visit our showroom or schedule a video chat
See a hot tub or swim spa, select the perfect size.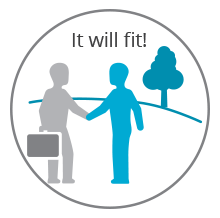 A professional will evaluate your space
We can do this with a photo & dimensions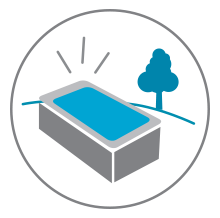 Schedule a day for installation
When you're ready, a hot tub or swim spa can be installed in one day.
Live Life Better
We'll help you find the right fit for you and your entire family.