When you want the relaxing benefits of a hot tub, but also need a consistent aquatic workout, consider a swim spa. Water remains calm in a swimming pool, which can encourage walking or standing over a more active swimming experience.
By producing a continuous current, swim spa water pressure encourages continuous swimming motion, producing a more effective exercise regimen. Aqua Spas offers both the Michael Phelps and H2X series from Master Spas, giving you top-of-the-line swim spas to choose from.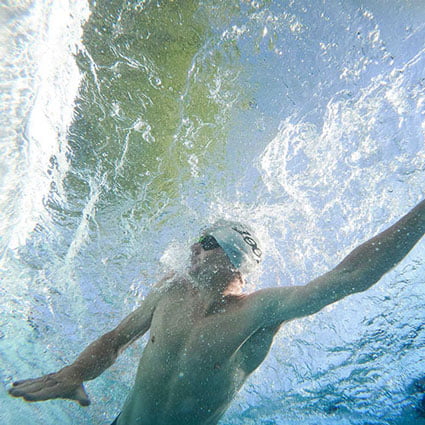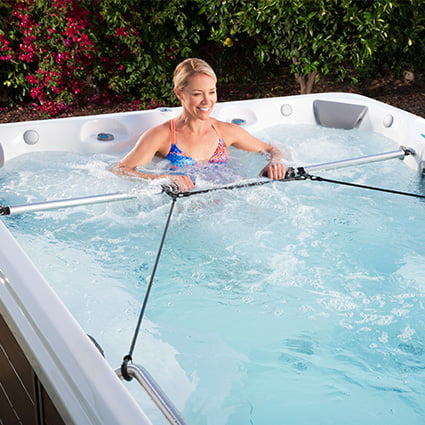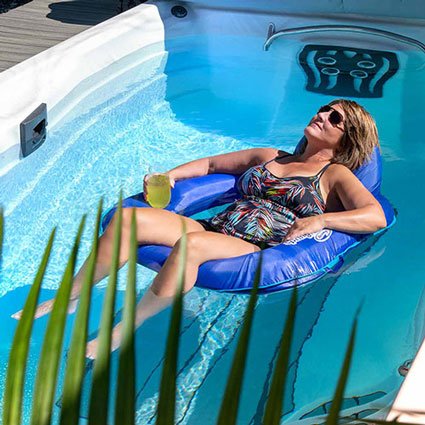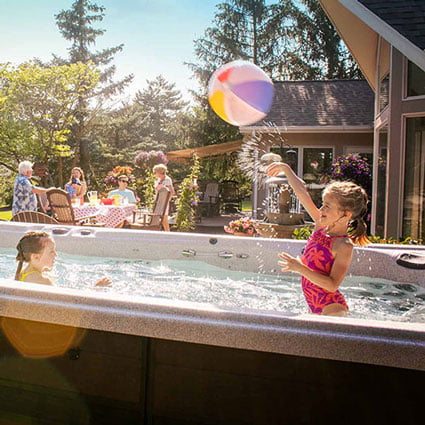 Choose from two premium lines of swim spas by Master Spas,
the world's largest swim spa manufacturer.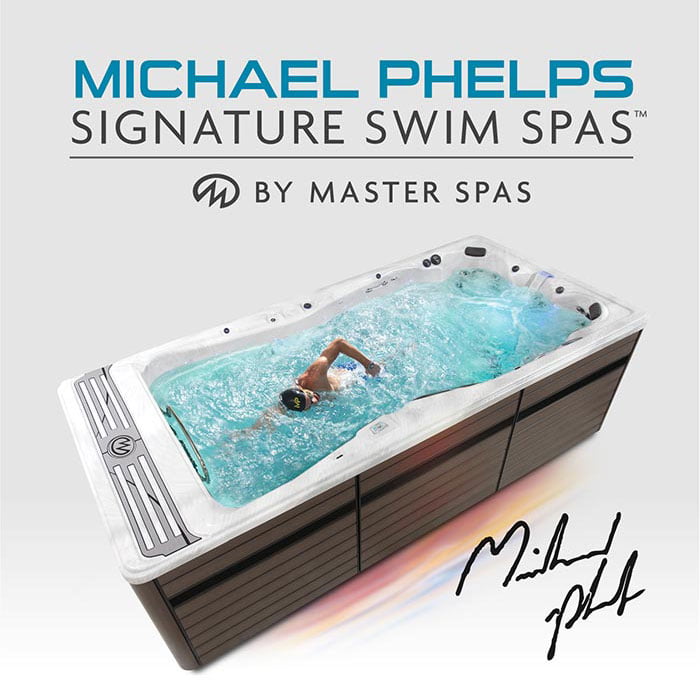 With input from Olympic swimming legend Michael Phelps and his coach, Bob Bowman, Master Spas developed the Michael Phelps series of swim spas.
The swim area is long and wide, with a flat bottom and no obstacles to interrupt your workout. Fitness elements and accessories provide a full body workout through aquatic exercise; both a rowing kit and resistance bands come standard. Let's not forget the therapeutic benefits of the ergonomically designed Xtreme Therapy Seat on the hot tub end of the spa, with jets in an X pattern to massage your cares away.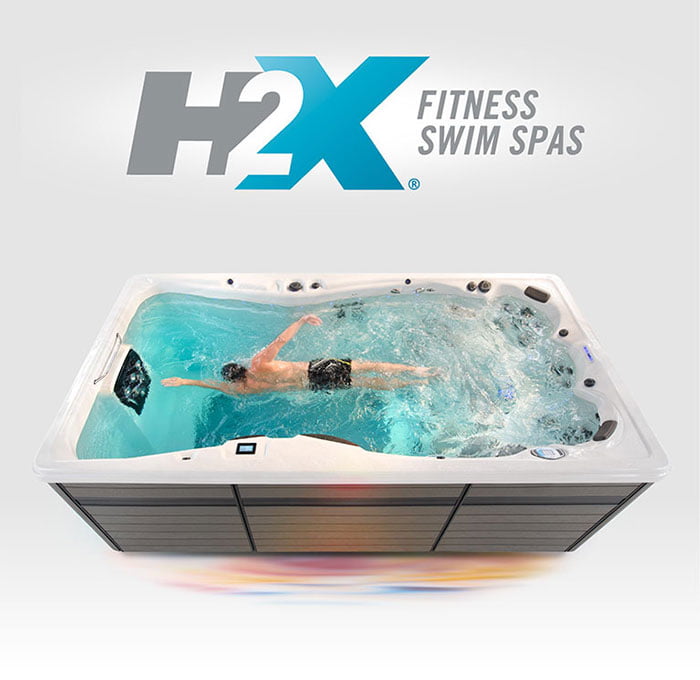 The H2X premium jetted swim and fitness spa isn't just for the swimming experience without the inconvenience of maintaining a full size swimming pool.
Revel in the full-body effects of an aquatic workout that the H2X provides. With form fitting seats, a flat floor and spirited jets, the possibilities for aquatic resistance exercise are virtually endless. You can also revel in the benefits of hydrotherapy and relaxation, and a sleek design that complements any backyard.

Master Spas is committed to supporting athletes in their efforts to balance life and athletics- whether they are pursuing a world title or want to maintain health. To learn more about our brand ambassador athletes, visit
https://www.masterspas.com/athletes
.


Alex G.
"Bought swim spa and a hot tub, customer service was patient and prompt. Staff was friendly and capable to tackle any questions I have had. They also have a large warehouse and staff to support your needs locally rather than other vendors."