Frequently Asked Questions
How can I get prices on spas or swim spas?
Please call 970-226-3353 or 1-800-813-6255, or email us at [email protected] to discuss the models you are interested in. Due to our dealer agreement, Aqua Spas is not allowed to publish our pricing online. We have different pricing throughout the year depending on rebates and model years available. We have valuable checklists to assist you and save you time and money, on the spa that will fit your needs and budget.
How long does it take to receive a spa or swim spa after placing an order?
Delivery could be anywhere from immediately to 4-6 weeks or more, depending on factory lead times for special orders. In addition, Aqua Spas carries an extensive inventory of spas.
Do you have financing available?
Yes, we have several different financing sources, including but not limited to Synchrony, Green Sky, a major bank, and a private finance group that will finance almost anyone. We have several different terms available with approved credit.
What surface do I need to put my spa on?
You will need a solid level base. Many customers go with a concrete pad, a deck, or landscaping timbers; filled with pea gravel. We also have a product available called Smart Deck. It is an alternative to concrete, easy to install, and ready for immediate delivery.
All Master Spa hot tubs contain Icynene foam, which does not lose its R-value over time. So your hot tub will remain energy efficient for the life of the Spa. On average, it costs about $15-$30 a month to run your Spa.
How much will it cost to run my spa every month?
All Master Spa hot tubs are made with Icynene foam, which does not lose its R-value over time. So your hot tub will remain energy efficient for the life of the spa. On an average, it costs about $15-$30 a month to run your spa.
Why should I buy from Aqua Spas?
We believe in customer satisfaction and long-term client relationships. It is gratifying to see the customers who bought spas from us many years ago still coming into our stores, whether for supplies or to upgrade to a new Spa.
We will be here to support you when you have questions, need supplies, or have any concerns. We want you to have the best spa/swim spa experience ever! We want to help you improve the quality of your life. Soaking in hot water, with therapeutic jets, swimming, and enjoying the benefits of a spa are proven to add years to your life span and help you stay fit and healthy. Most importantly, they will bring you together more frequently with the people you love in a positive, relaxing, and recreational environment in the privacy of your backyard.
We believe in the products we sell because they are the best made, longest-lasting Spas and Swim Spas available today. We have been a Master Spa dealer since 1999. Master Spas are 100% made in the USA, in Ft Wayne, Indiana.
We believe in hard-working Americans, business owners, and the legacy of the American Dream. Just like you, we work hard to build our business and provide for our families. We want to relax at the end of the day knowing we got the best possible value and health benefits from our purchases, and we work hard to extend you the same courtesy with our products and services.
We, at Aqua Spas, can't wait to meet you!
We aim to make the buying process easy and enjoyable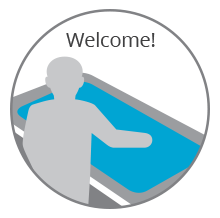 Visit our showroom or schedule a video chat
See a hot tub or swim spa, select the perfect size.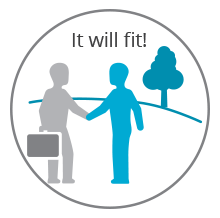 A professional will evaluate your space
We can do this with a photo & dimensions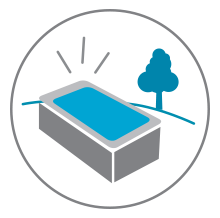 Schedule a day for installation
When you're ready, a hot tub or swim spa can be installed in one day.
Live Life Better
We'll help you find the right fit for you and your entire family.