Michael Phelps Momentum Deep
Two sets of temperature controls allow you to exercise in cooler water and retreat into warm water up to 99 degrees. A generous swim area is ideal for aquatic fitness and refining your stroke. And the innovative propulsion system delivers a smooth, wide current that you can adjust based on your wellness goals. The adjoining hot tub features ergonomic seating and adjustable jets that target your pressure points to promote relaxation and recovery — for your body and mind.
Dimensions: 231" x 94" x 60″
Water Depth: 50″
Water Capacity: 2,325 Gallons
Dry Weight: 3,700 lbs
Weight: 24,205 lbs
Power Requirements: 130 amps
Pumps: 3
Number of Jets: 45 and 2 Master Blasters ®
Water Features: 5
Filtration: EcoPur®
Propulsion system: Wave XP Pro Propulsion™ (North America) // Wave XP Propulsion™ (International)
Accessories: H2Xercise System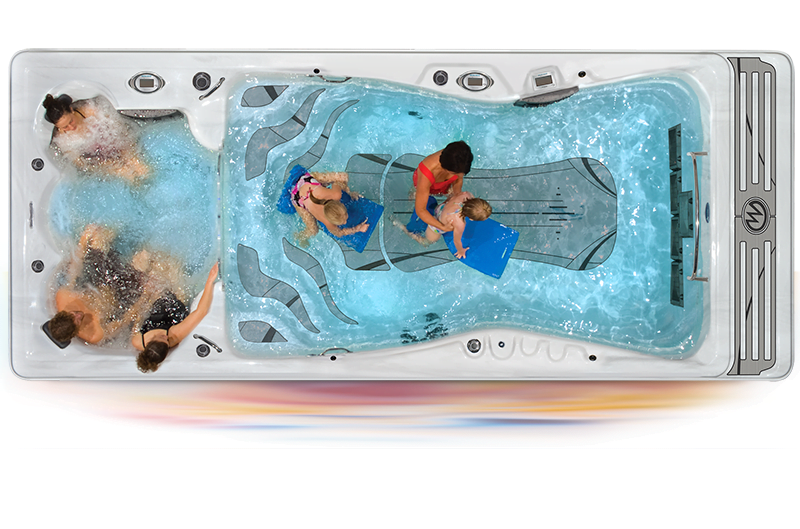 Michael Phelps Signature Swim Spa Models
Discover the Michael Phelps Signature Swim Spas by Master Spas that is best for you and your space! There are three swim spa models, each combining the benefits of aquatic exercise with the therapy of a hot tub. Whether it is the MP Momentum Deep, which features a separate hot tub and dual temperature controls, or the MP Force Deep, you can choose the features you want and add custom options to make it your own.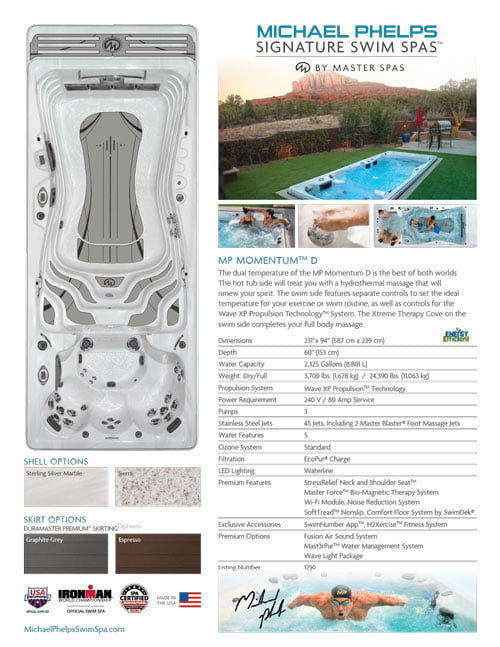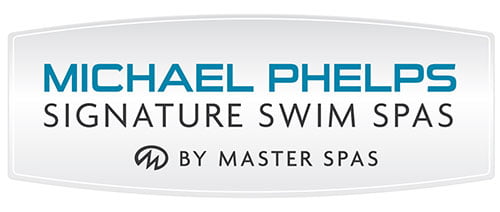 MP Momentum D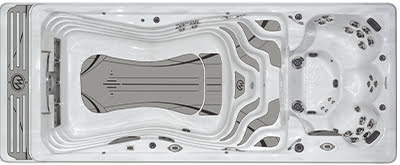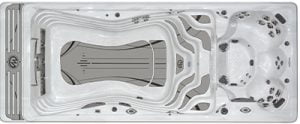 Click image for details.
MP Signature D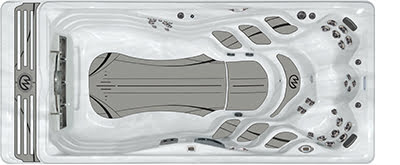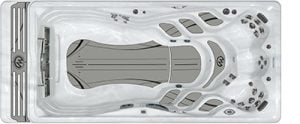 Click image for details.
MP Force D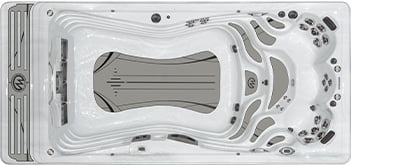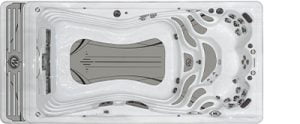 Click image for details.
Experience the combined benefits of aquatic exercise with the therapy of a hot tub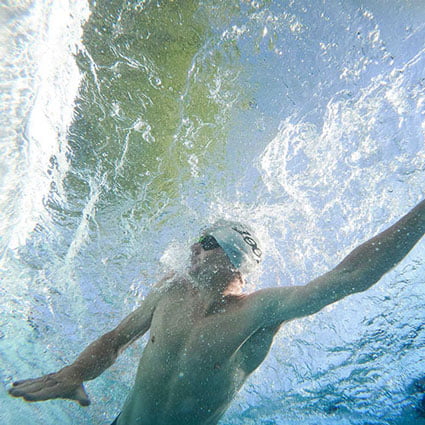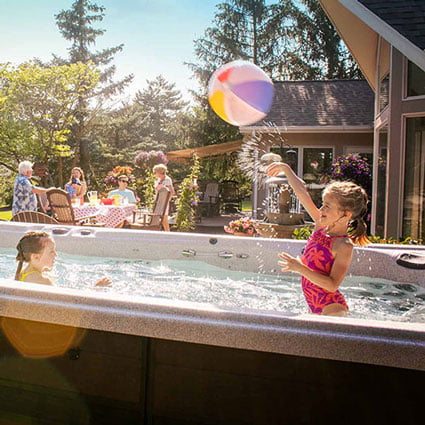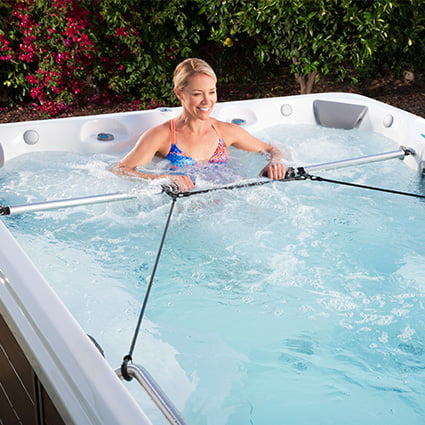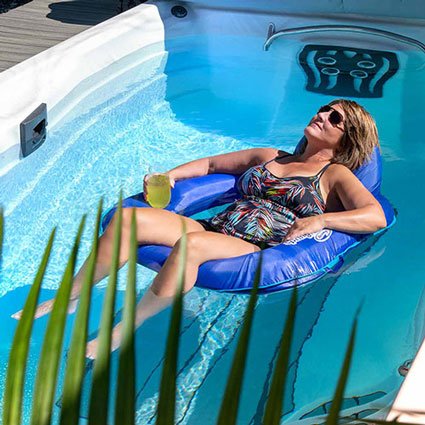 We aim to make the buying process easy and enjoyable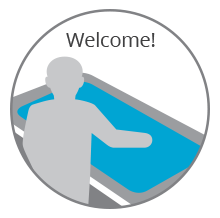 Visit our showroom or schedule a video chat
See a hot tub or swim spa, select the perfect size.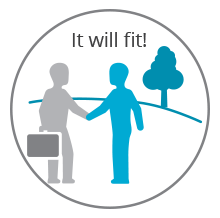 A professional will evaluate your space
We can do this with a photo & dimensions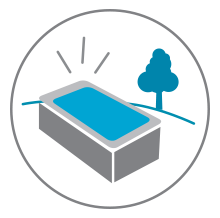 Schedule a day for installation
When you're ready, a hot tub or swim spa can be installed in one day.
Live Life Better
We'll help you find the right fit for you and your entire family.