The largest model in the Therapool Series, the Therapool 13 has an uninhibited exercise area and therapy seating for the ultimate in wellness. It has 28 jets with two high-performance flow stream swim jets for resistance training and aquatic exercise. It comes standard with the H2Xercise™ Fitness System for rowing and strength training. Whether you want to exercise or simply relax, this is the perfect swim spa to re-energize your wellness routine and backyard.
Dimensions: 156″x 90″x 48″
Water Depth: 50″
Water Capacity: 1,270 Gallons
Dry Weight: 1,785 lbs
Weight: 13,120 lbs
Power Requirements: 50 amps
Pumps: 2
Number of Jets: 28
Water Features: 5
Filtration: EcoPur® Charge
LED Lights: Colorscape
Propulsion system: Flow Stream Swim Jets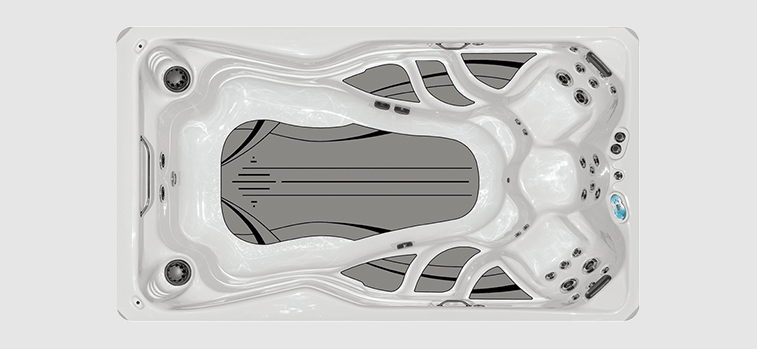 H2X Therapool Series Swim Spa Models
Ideal for fitness and exercise, H2X Fitness Therapool models help you get active and stay active. Therapool models feature up to three flow stream jets that complement the natural resistance of water so you get the most out of your workout. Hydrotherapy and relaxation are built-in, with the contoured seating, massaging jets, and ability to adjust the water temperature up to a soothing 99 degrees.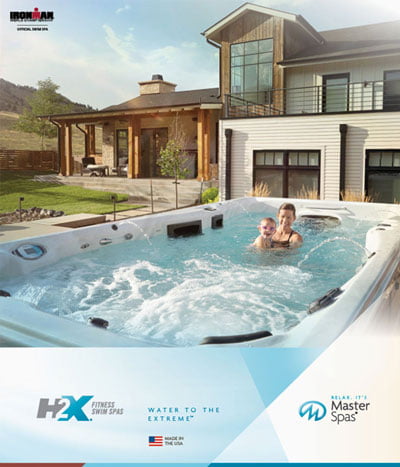 Envision Yourself in an H2X Fitness Swim Spa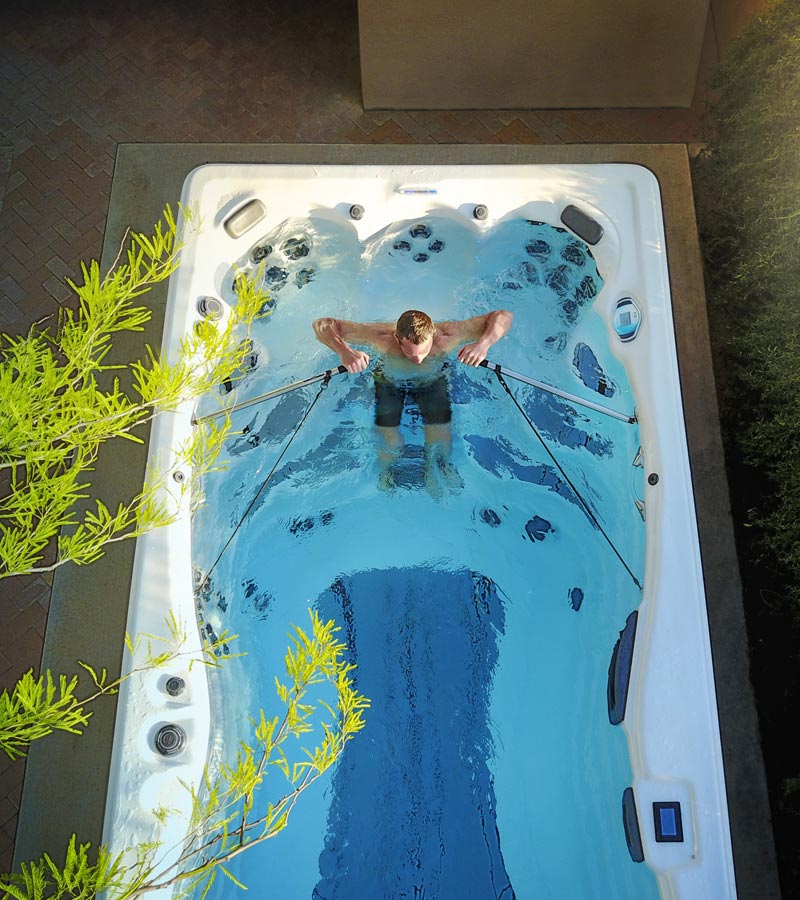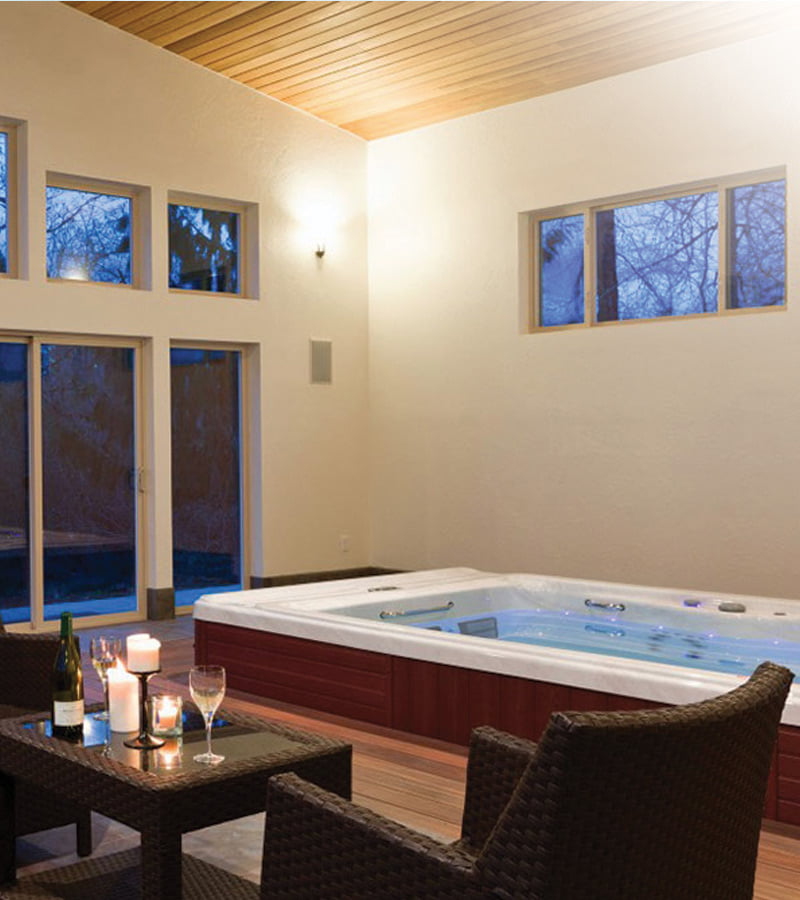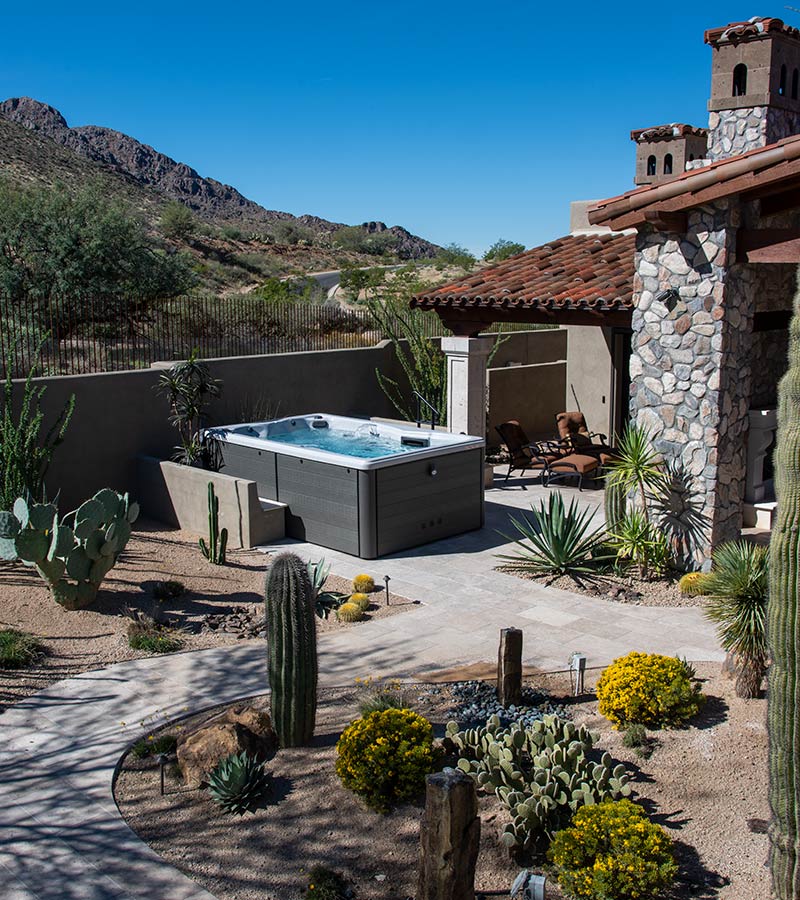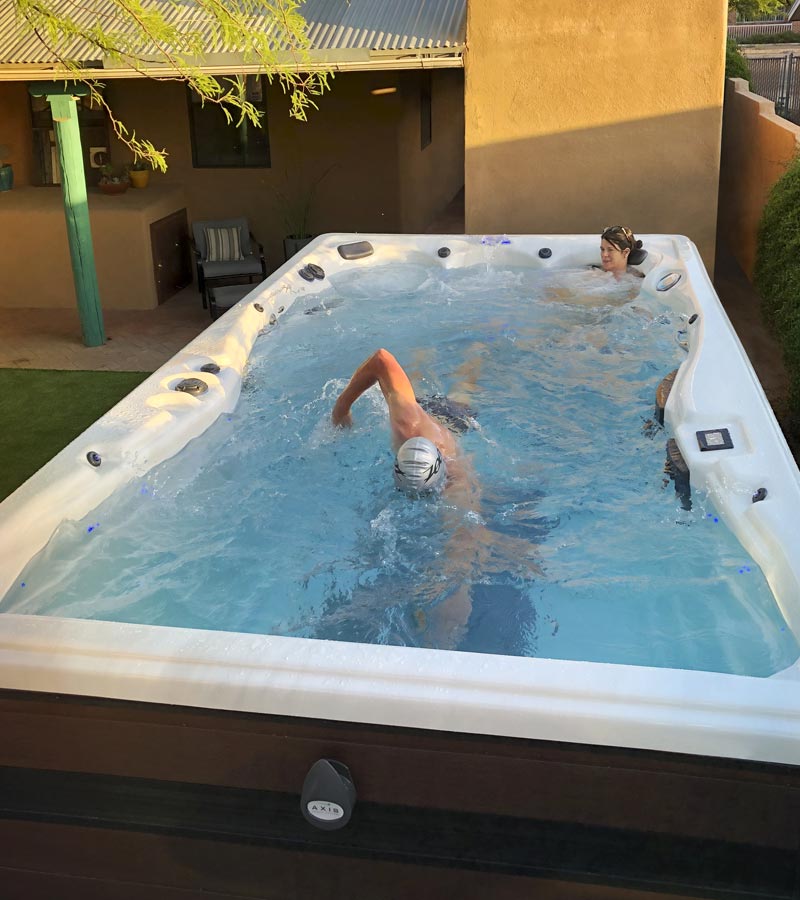 We aim to make the buying process easy and enjoyable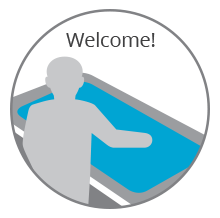 Visit our showroom or schedule a video chat
See a hot tub or swim spa, select the perfect size.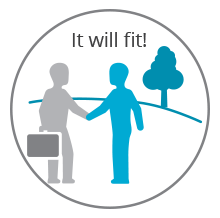 A professional will evaluate your space
We can do this with a photo & dimensions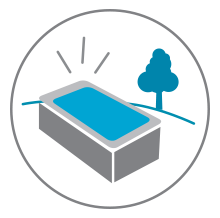 Schedule a day for installation
When you're ready, a hot tub or swim spa can be installed in one day.
Live Life Better
We'll help you find the right fit for you and your entire family.